Summer Solstice Celebration!
June 20, 2017 @ 7:00 pm

-

9:00 pm
The Summer Solstice will soon be upon us and Sophia Sanctuary is hosting an all ages/all genders celebration on Tuesday, June 20, 2017. We gather at 7:00 and ritual starts at 7:30 PM.  Bring your exuberant, loving spirits and finger foods to share. You may also want to bring a chair or something to sit on.
 We will be meeting in Mereth's lovely garden, located at 403 16th St. in Springfield.
Take Hwy. 105/126 East towards Springfield. Exit and turn right at Mohawk Blvd. Continue straight on Mohawk and go past McKenzie/Willamette Hospital.  Make a left on E Street, then turn right on 16th and continue down the street a block until you see a most lovely front garden. Enter the back garden by walking down the driveway and through the huge gate on the left side of of house.
We are all looking forward to seeing you there!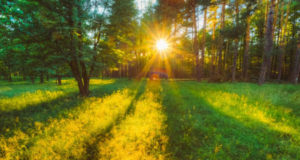 The views expressed at any of these listed events do not necessarily represent the view of Sophia Sanctuary, the Matrix, or the members of this site. We provide listings for outside events of interest to womyn in the local area for information only. Members may submit events via the contact form on this site, but we do not guarantee that they will be listed on our events calendar. If you submit an event to us, please do so at least 2 weeks before the event start date. Thank you.